Our family oriented clinic in the south end of Barrie will help you get back to function faster. We address the cause of the problem not just the symptoms. We integrate physiotherapy, chiropractic and massage therapy into your treatment plan to provide complete care under one roof.
Our primary mission is to provide client centered care with honesty and integrity.
Our mission is to provide Simcoe County and the City of Barrie with comprehensive physiotherapy and rehabilitative services for individuals of all ages with orthopaedic and neurological injuries. Using a client-centered approach, we will provide service with honesty and integrity.
We are committed to grow with the community and promise to enhance the quality of life of every individual we treat.
The aim of Holly Physiotherapy and Rehabilitation is to:
Build a reputation of excellent service, fast results and a caring environment

Provide the most up to date, evidence based care available

Build a team of dedicated, empathetic, and high-spirited employees

Establish an entertaining and enjoyable work environment

Provide development opportunities for team members to grow professionally and personally

Be the primary referral source for Barrie doctors and insurance companies
Physiotherapy is a healthcare profession that addresses physical injuries and diseases through various assessment, treatment and prevention approaches.  Physiotherapists employ a range of specialized techniques, skills and anatomical knowledge to address a person's impairments and dysfunctions and maximize function and potential.
Some techniques and approaches include manual therapy, modalities, acupuncture and exercise prescription.  Prevention strategies are provided including education, exercise, and improving ergonomic efficiency to prevent a return to the clinic.
Physiotherapy is provided by a university trained physiotherapist who is licensed and regulated by the College of Physiotherapists of Ontario.
Registered Massage Therapy
Registered massage therapy is the manipulation of soft tissue, including muscles, tendons, ligaments, and fascia to provide pain relief, increased joint range of motion and flexibility, increased relaxation and decreased stress.
Massage therapy is an effective rehabilitation option for all ages. Massage therapy can successfully treat musculoskeletal impairments, chronic pain syndromes and occupational and emotional stressors.
Registered massage therapists are regulated health professionals and are members of the College of Massage Therapists of Ontario.
Home care physiotherapy involves services provided by a registered physiotherapist in the comfort of your home.  Our home care offers the patient the same quality and effective treatment that would be provided in a clinic.  The Canadian Physiotherapy Association reports an increasing need for home physiotherapy.
Improved function and a better quality of life have resulted from the improved strength and mobility gained by patients receiving home care physiotherapy.  In addition, an improved quality of life has been demonstrated in home care physiotherapy patients after a myocardial infarct. Stroke patients have benefited from improved mobility, functional capacity and balance, thereby reducing the risk of falling.
The Canadian Physiotherapy Association members are encouraged to offer their services to patients who require treatment at home.  (adapted from Home and Continuing Care, CPA, Feb. 2007).
Sports therapy specifically deals with musculoskeletal injuries sustained while participating in a sport.  This includes everyone from weekend warriors to the high level professional athlete.
Therapy can consist of, but is not restricted to:  rehabilitating the injury, injury prevention, sport specific training programs, education, flexibility and stability conditioning programs, bracing and taping.
Constant communication with trainers and coaches allows the athlete to return in a safe and timely manner.
Acupuncture is a therapeutic method used to encourage natural healing, reduce or relieve pain and improve function of affected areas of the body.  It is safe and effective and is often successfully used as an alternative to medications or even surgery.
Acupuncture involves the insertion of very fine needles through the skin and tissues at specific points on the body.  The treatment itself causes minimal discomfort.  Acupuncture stimulates the body to produce its own pain relieving chemicals called 'endorphins'.  These chemicals mimic morphine by attaching to opiate receptor sites found throughout the nervous system.  Endorphins help to block pathways that relay pain messages from the body to the brain, resulting in relief of pain, general relaxation and biochemical restoration of the body's own internal regulation systems.
FITforeGOLF™ is a golf research program based on the most up-to-date scientific research to help assess, recognize and treat golf injuries.  The programs are designed specifically for golfers.  The treatment will incorporate exercises to help keep you injury free by specifically training your golf muscles.  This state-of-the-art approach to golf health and performance is designed to help the golfer play with maximum comfort and efficiency.
A certified FITforeGOLf™ therapist has undergone extensive training on the biomechanics of the golf swing, how certain swing flaws or physical restrictions can create abnormal swing mechanics and how to treat or prevent those restrictions using a golf-specific approach based on the evidence based research.
Come see our certified FITforeGOLF physiotherapist to help you achieve your full potential.
The initial visit involves a thorough subjective and objective assessment consisting of questions, a review of your medical history, a biomechanical analysis and special tests to determine the problem and root cause of your pain.
Please click ConsentForm to access intake form.
An individualized treatment plan will be designed to address the problem, the cause and to prevent the occurrence of a re-injury, allowing the individual to return to their previous activity level.  Specific client centered goals are tailored to help an individual achieve their maximum potential.  Treatment will be provided at the time of the initial visit.  Please expect to stay approximately 45 minutes for the initial assessment.  Subsequent sessions are usually 45 min to an hour long.
Treatment may include:  manual therapy (hand-on) techniques to improve joint and soft tissue mobility, stretching and strengthening exercises to improve flexibility and stability, modality and acupuncture application to decrease inflammation and pain and ongoing education to address ergonomics, body mechanics, a return to activity to ultimately prevent a re-injury.
Our healthcare team at Holly Physiotherapy & Rehabilitation are in constant communication to provide you the best care and maximize the outcome.
Common conditions we treat in the clinic:
Tendonitis

Back pain and sciatic pain

Neck pain

Post fracture recovery

Overuse injuries

Sports injuries

Motor vehicle injuries

Headaches

Tennis elbow

Joint replacements (full and partial)

Plantar fasciitis

Bursitis

Carpal tunnel syndrome

General sprains and strains

Muscle tears

TMJ pain

Arthritic conditions

And more…
Common conditions we treat during a home visit:
General mobility problems
Neurological related issues including:
Strokes
Acquired brain injuries
Post fractures
Amputations
Motor vehicle related injuries
Lung complications requiring chest physiotherapy
Palliative patients
Billing & Cancellation Policy
Payment is due after each session.  We accept Visa, Mastercard, Interac and cash.  A receipt will be provided with all the information needed to submit to your extended health insurance company.
Due to the College of Physiotherapy Guidelines, we are unable to post our rates online.  Please contact us for information on our fee schedule.
24 hours notice is required for cancellation of appointments.  Patients will be charged for late cancellations, or missed appointments.
Accepting WSIB patients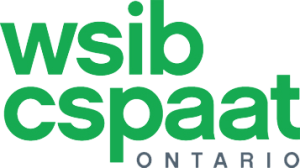 Clinic Hours & Directions
Wednesday:
8:00am – 5:00pm
Thursday:
9:00am – 7:00pm
Saturday & Sunday:
Closed
Directions to: 555 Essa Road, Unit #26 | Barrie | ON | L4N 6A9